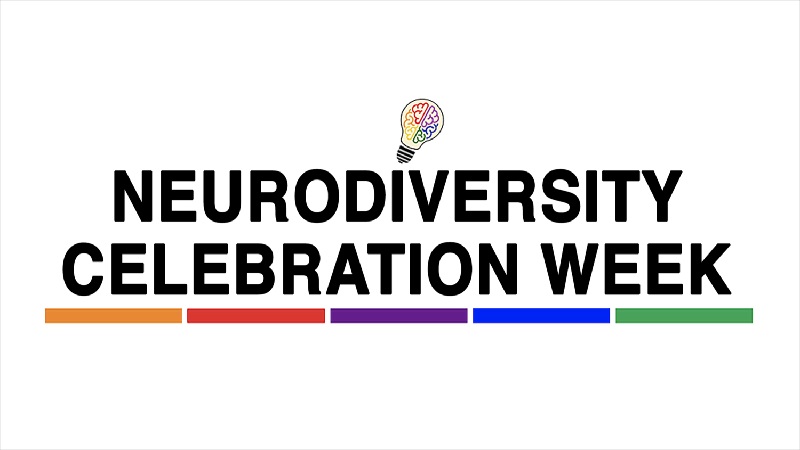 Let's celebrate our unique strengths and differences.
Neurodiversity Week is a worldwide initiative that challenges stereotypes and misconceptions about neurological differences.
The week's mission is to change how neurodivergent individuals are perceived. This is done through increasing acceptance and understanding around neurodiversity, educating people, and of course, celebrating neurodiversity and all that it brings to the world.
Through recognising the many advantages of being neurodivergent, it allows us to create more inclusive cultures that celebrate differences and empower every individual.
What is neurodiversity?
Neurodiversity is the concept that all humans vary in terms of our neurocognitive ability.
Everyone has talents and things they struggle with. However, for some people the variation between those strengths and weaknesses is more pronounced, which can bring abilities but can also be disabling. Neurodiverse/neurodivergent people can find some things very easy and other things incredibly hard. This can lead to an inconsistent performance in places like school or work.
Neurodiversity can be a competitive advantage when the individuals are in the right environment, making use of their strengths, instead of constantly trying to overcome challenges. To achieve this, we must create inclusive spaces to work and learn that reduce disabling factors and amplify diverse abilities.
Some types of neurodiversities:
ADHD
Autism
Dyslexia
Dyspraxia
Tourette Syndrome
Additional learning needs
Behaviour that challenges
Neurodiversity in the population:
90% of disabilities are invisible
5% of the population have ADHD
1-2% of the population is autistic
10% of the population are dyslexic
5% of the population are dyspraxic
1-2% of the population have Tourette Syndrome

How will we be marking Neurodiversity Week?
We will be holding a session for colleagues later this month to hear from those working with neurodiverse customers. Learning about their experiences and thinking about ways we can better support those customers will be at the forefront of the conversations so we can tailor services accordingly.
If you, or a Great Places customer you support, is neurodiverse, and you feel we could communicate or assist in different ways we would love to hear from you. Please get in touch with Tara Kelly, our Equality, Diversity and Inclusion Partner.