Build Salford Overview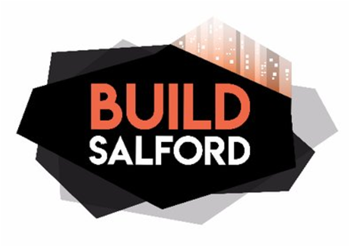 The Build Salford Construction Traineeship programme aims to help 16-24 year-old NEET young people across the city access Construction apprenticeships and other work placements roles, provided by employer members of the Consortium, of which Great Places is one.
The programme provides young people with the basic skills and knowledge required to start work on a construction site, gives employers an opportunity to see beneath the surface and understand the potential of the young people involved, and provides the wrap around support that many of them need to give them the best possible chance of success. The initiative has been a massive success with around 90% achieving apprenticeships/jobs shortly after completing the programme.
The full Traineeship programme was unable to run in 2020 due to COVID-19 restrictions but we did deliver two shorter courses for 19 young people later in the year: two have signed up to college, four moved into employment, one progressed in to an apprenticeship and eight have been signposted to the Salford Foundations Build Back Youth Salford training programme for additional support.
15 participants completed the programme that started in May of this year: nine have been successful in gaining apprenticeships and six have either taken up a Kickstart placement or moved into employment without training. An incredible achievement.
The second programme, 'Building for Success', delivered by Salford Foundation, started in June and took place over four weeks. Nine of the ten participants have already secured employment.
Programme Manager John Jordan said of Great Places' involvement:
"Great Places has provided fantastic support to the Consortium over recent years and its financial contributions have helped us go the extra mile for the Salford residents who need our help the most, thank you."
Great Places Community Investment Manager Craig Stone said:
"The outcomes are truly astonishing. The programme supports young people that may have not had the best experience in school and provides them with a pathway to help to achieve their potential.  This is another great example of the partnerships that exist in Salford that deliver real opportunities."