Equality, Diversity and Inclusion Strategy
Introduction
Great Places is more than just a landlord. We are a 'profit for purpose' business that provides a wide-range of services and works in partnership with others to help create vibrant, sustainable communities. We give back to our colleagues, customers and communities to help improve lives and make our society a better place for everyone.
Equality, Diversity and Inclusion plays a central role in supporting the delivery of our social purpose, and it sits at the heart of everything we do. At Great Places we challenge discrimination because we believe that everyone should be treated fairly and equally. We celebrate the diversity of our people because our differences make us stronger. We support our colleagues to be their true selves because we know they will be at their best and do their best. We provide all our customers with a meaningful voice because everyone's opinion counts. We value the experience, skills and abilities of each and every person because that's what helps us innovate. And we listen because we want to grow and learn from each other. We believe that together we are greater.
Our EDI Strategy sets our approach to Equality, Diversity and Inclusion, and outlines the commitments we are making over the next three years. It is a 'living' document that can be adapted in line with the changing needs of our customers, colleagues and partners, as well as the external environment.
Context
This EDI Strategy is aligned to our corporate objectives and ambitions. Our vision is Great Homes, Great Communities and Great People, and we aspire to deliver this as a vision driven and values-led organisation. Respecting equality, diversity and inclusion remains one of our key operating principles, and our values are the golden thread through everything we do: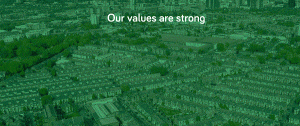 The strategy has been developed to support the coming together of our two businesses following the merger between Great Places and Equity Housing Group in April 2020. We want to ensure that all colleagues and customers feel a sense of belonging to our new organisation, and that EDI is embedded within our integration programme so that all service re-design is carried out considering the diverse needs of all our people.
Our EDI commitments reflect the actions we need to take to help embed our new operating culture and our cultural indicators. Our commitment to creating a sense of belonging and inclusion is a key aspect of our GREATER Together ethos that will in turn support the overall achievement of this strategy. Following the development of our cultural indicators, our new behavioural competencies will define how colleagues bring this to life, especially through our increased focus on Respect, Empowerment and Reputation.
The EDI Strategy also acknowledges the exceptional circumstances that our people and communities are currently facing due the Coronavirus pandemic, and how disproportionately affected many of our colleagues and customers are. We know that our social purpose is now more important than ever, and we have the opportunity to play a meaningful role in tackling the inequalities in our society.
We have made it a key priority to ensure we know our customers even better and that we are aware of any additional challenges they may be facing. Where possible we will tailor our services to meet their individual needs, improving the support we offer and providing them with the best customer experience. As part of our commitment to EDI we will also ensure that we give all our people a meaningful voice. We will consult and engage with our diverse colleague and customer groups to ensure that all policies, procedures and service improvements meet their needs as protected under The Equality Act 2010.
We will also work closely with our local partners and the community and voluntary sector to ensure we are strategically aligned and helping each other in our shared ambitions. Our Community Investment Strategy will play a key part in helping us to deliver these ambitions. We will be exploring ways we can further enhance our role as a community anchor, identifying new and innovative opportunities for community investment to tackle local inequalities and create safer, more sustainable neighbourhoods. We will ensure our customers are at the centre of our decision-making and we will work together to shape our shared future.
Legal and Regulatory Duties
The EDI Strategy addresses how we intend to meet our legal obligations in line with equalities legislation and our duties as set out by the Regulatory Framework for Social Housing. The Equality Act 2010 contains statutory requirements stating we must provide protection for people against discrimination or harassment because they have, (are perceived to have, or are associated with someone who has) a protected characteristic.
We are also committed to the wider needs of other socially excluded communities or groups. This includes people on low incomes and facing food poverty, single parents, carers and young people leaving care, people with drug and alcohol dependencies, homeless communities and those living in areas of deprivation. Similarly, in the workplace we recognise the importance of valuing the neurodiversity of our colleagues so we can embrace and maximise the talents of people who think differently. This includes, amongst other colleagues, those who have autism, dyslexia, dyspraxia or ADHD (attention deficit hyperactivity disorder).
We will also ensure we adhere to the responsibilities of the 'Public Sector Equality Duty' so we can consider individuals when carrying out our day-to-day work. This means we must have due regards to:
Eliminate discrimination
Advance equality of opportunity
Foster good relations between different groups
We will also publish relevant and proportionate information to show compliance with the Equality Duty, and set specific and measurable equality objectives.
Under the Tenant Involvement and Empowerment Standard registered providers set by the Regulator for Social Housing we are required to respond to the diverse needs of customers, and to:
Treat all customers with fairness and respect
Demonstrate that they understand the different needs of their customers
Identify customers with additional support needs in relation to the equality strands
In addition, by implementing this strategy we will be complying with the European Convention on Human Rights and will be ensuring we meet all our other regulatory guidelines in this area. We will also ensure our EDI activities are in line with good practice across the social housing sector and beyond. We will do this through the networks that we are involved in, and by benchmarking our performance against the Chartered Institute of Housing's (CIH) Equality and Diversity Charter.
Where we are now
We have made great progress since the introduction of our EDI Strategy in 2016, but we acknowledge that there is still much more we can do to make a lasting difference. Highlights of our achievements so far include: