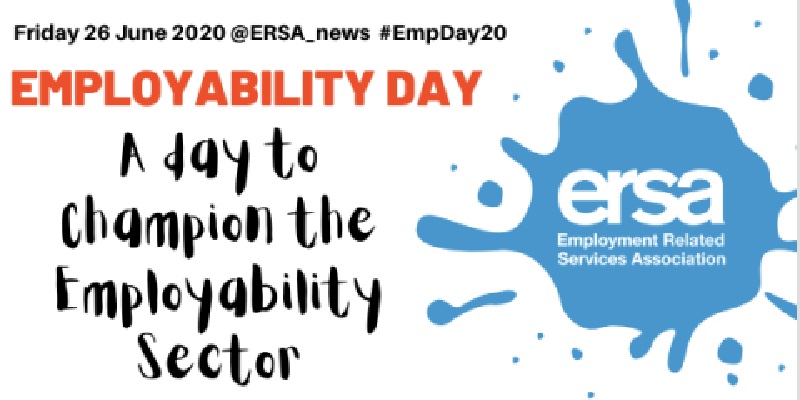 This Friday marks the fifth annual UK Employability Day and here at Great Places we want to raise awareness of how we can support you to break down barriers that can lead to meaningful employment.
Employability Day is the UK's largest celebration for organisations like us to highlight the support we can offer our customers who want to gain, sustain and progress in work.
Our dedicated Community Investment team have a wealth of experience of supporting local residents to find, sustain and progress in work and we want to use National Employability Day as an opportunity for you to start to think about your next step in your career.
Whether you are just leaving education and thinking about your first job, returning to work after an illness or looking to go in a different direction, we have a variety of options available to support you on your journey.
We have access to a range of training courses at all levels and across different occupational areas, along with access to work experience or volunteering placements to help you to gain valuable knowledge about the workplace and to start to put into practice your skills and abilities.
You maybe unsure about how to progress your career but we are here to help and can provide information and practical advice, all delivered by experienced and qualified guidance professionals.
We know that the Coronavirus pandemic has changed the landscape for many businesses but there are lots of opportunities available to help you start to plan your career journey. As a Great Places customer, our Community Investment team is here to help and we can support with CV writing, skills training and securing work placements along with developing softer skills such as confidence building.
Great Places aims to help customers get into work and develop skills through training and volunteering opportunities, and over the last year we have supported 1431 people into employment, training and volunteering, as well as 46 into employment since the COVID-19 crisis.
Rosie Longden, Head of Community Investment for Great Places, said:
We know from experience that getting people into work or keeping people in work is vitally important for maintaining healthy tenancies, but for some of our customers, joining the world of employment is actually a huge leap.

We have an experienced team of Employment Coaches who can work with customers on an individual basis to understand their needs and find the right training and support to improve their skills that will support their career journey.
For more information on how we can help, click here.