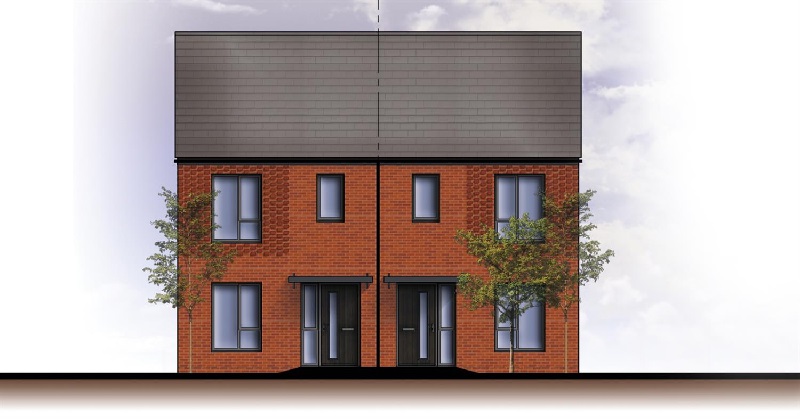 Plans are progressing on a new development of 25 new affordable homes on Victoria Avenue in Higher Blackley following Great Places acquisition of the site this month.
Great Places Housing Group's £4.5 million development, delivered in partnership with Manchester City Council, housing developer Mulbury and part funded by Homes England, looks to transform the site that has been derelict for the past three years into much needed affordable homes.
The site will be a mixture of two- and three-bedroom homes for social and affordable rent built to meet Manchester Space Standards which look to ensure the delivery of high quality residential development as part of successful and sustainable neighbourhoods across Manchester.
Commenting on the proposals for this project, Helen Spencer, Director of Development at Great Places, said:
We're excited that work is progressing well following the successful completion of the acquisition from Manchester City Council. We worked closely with the City Council and Mulbury on acquiring the site, and this is a great example of positive partnership working to transform a derelict former brownfield site into much needed affordable housing in this neighbourhood.

Local councillors, in particular Councillor John Farrell, have been extremely supportive of our decision to deliver Social Rent homes on the site. We look forward to completing the project that will provide 25 high-quality affordable new homes in the area.
Cllr Gavin White, Manchester City Council's executive member for housing and employment, added:
We know that demand for safe, secure and affordable homes is growing in Manchester, and we should celebrate every new home that is built for our residents. Every new home represents a new start for an individual or family, a safe space, that we have come to value more than ever over the last year.

Working with our social landlords across the city is an important part of being able to deliver the number of affordable homes that we need. I'd like to thank Great Places for their commitment to the city and support for our communities over an incredibly difficult year. These new homes will make a huge difference to the lives of Manchester people and there is nothing more important than that.
Greg Mulligan, director of Mulbury Homes, said:
Our purpose is to shape better neighbourhoods and improve people's lives. One of the ways we do this is by helping registered providers to find and deliver sites for sustainable, high-quality homes.

We're proud of the partnership we have built with Great Places Housing Group and look forward to completing these vital new affordable homes in Blackley, as well as boosting local facilities with investment into the Higher Blackley Community Centre.
Work is due to complete in Summer 2022. PWA Planning advised Mulbury and Great Places Housing Group on the planning application.