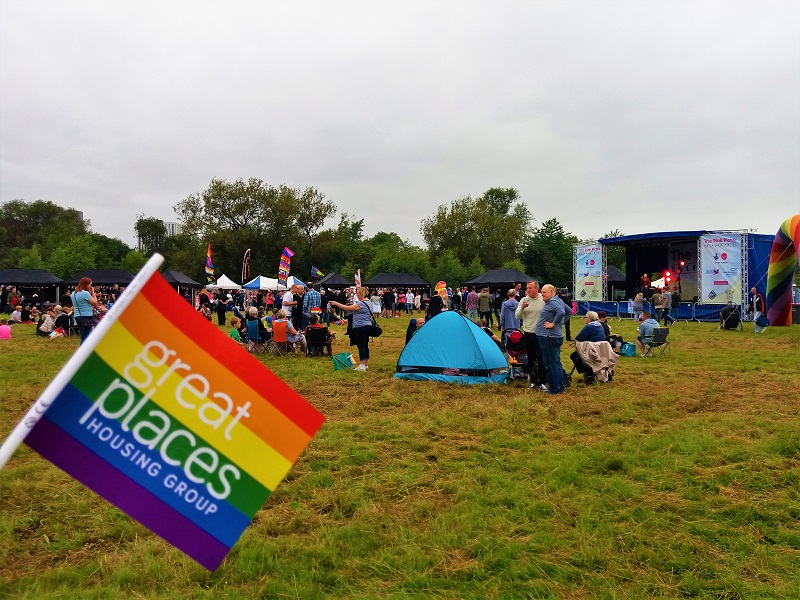 The city of Manchester once again welcomes the annual Pride Parade. Great Places are delighted to be part of this event which will take place on Saturday 27 August, and we will be celebrating our unequivocal support for the LGTB+ community. We are equally excited to invite you to join us on this special day and share our space in the parade.
This year, the parade theme, "March for Peace", condemns all the conflicts around the world and claims a future where nobody is a victim of violence no matter their identity, country of origin or social situation. Great Places strongly stand by this message and are committed to do our part by helping to create safe and peaceful communities through our social housing.
Diversity, equality and the defence of freedom are some of the core values of this celebration and we are proud to show and prove our support to these principles.
"It's an honour for us to be part of this celebration of diversity and equal rights, we are proud supporters of the LGTB+ community and we try to translate these principles to all our communities", says Lizi Marsden, Head of Colleague Experience and Development of Great Places.
Alongside our fellow Houseproud North West members and its customer forum, Rainbow Roofs, and 12 other organisations, Great Places will be taking part in the parade and we are inviting the members of our communities to join us for the happy occasion.
However, the spaces will be in great demand so if you are interested in taking part in the parade can you please contact our Equality and Diversity Partner, Tara Kelly, by Friday 5th August at the very latest.
Contact: Tara.Kelly@greatplaces.org.uk