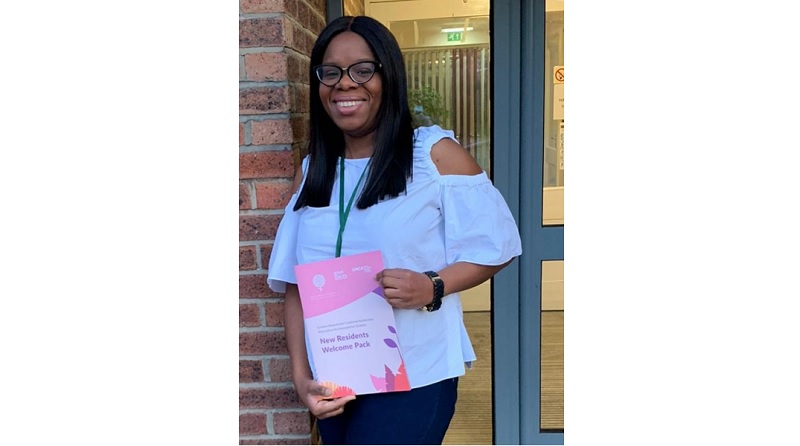 Great Places' colleagues have stepped up to the mark to help support women fleeing domestic violence during the pandemic crisis.
Anita Bob-Manuel and Benita Henderson, both Health and Wellbeing Assistants, have started work at a new facility supporting women fleeing domestic violence who have lost their accommodation now that shared provision across Manchester has been forced to temporarily closed.
The dynamic duo usually work at the Great Places A Ben Every Night (ABEN) in Pomona Gardens but with that temporarily closed, the pair answered the call for staff to help at the new facility.
Great Places, in partnership with the Stockport Women's Centre, the Greater Manchester Women's Support Alliance (GMWSA) and the Greater Manchester Combined Authority (GMCA) are helping to provide a comprehensive support package to the families to help them cope in these difficult times.
This includes women (and their children) who find themselves without safe accommodation due to their experience of violence and abuse, including domestic violence, sexual violence, female genital mutilation, forced marriage, so-called 'honour'-based violence, and human trafficking and modern slavery.
The pair have had some specialist training and started working at the facility last week as families started to arrive. The new provision will provide support for 46 women and families over the next 12 weeks.
The service will be "trauma-informed" which means that the service is strength-based and responsive to the impact of trauma the families may have experienced.
Housing and Wellbeing Manager Claire Alcock has also been heavily involved in helping to create the operational mechanisms to ensure the service works as smoothly as possible.
The service is in its infancy at the moment, but Great Places colleagues are continuing to go above and beyond the call of duty to help families in need through these challenging times.
Sally Watts, Director of Independence and Wellbeing, said:
At this challenging time, it is great that we are able  do what we do so well in all our other services, and  use these skills and knowledge contribute  supporting  to vulnerable families in this temporary service.