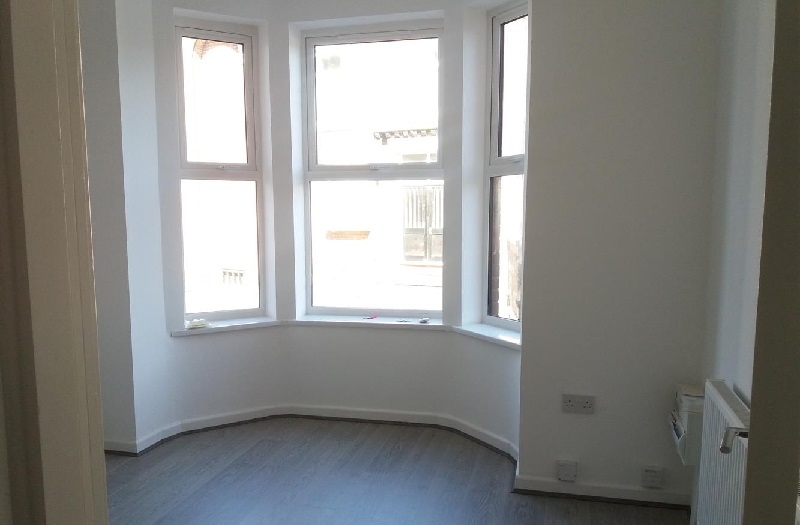 Great Places Housing Group has joined other housing providers to offer homes as part of the Government backed UK-wide investment programme to create dedicated housing to help rough sleepers to rebuild their lives away from the streets.
As part of the £212 million Rough Sleeping Accommodation Programme Great Places has worked with Greater Manchester Combined Authority, Manchester City Council and Salford City Council to make nine homes available from its existing and newly acquired stock. The homes will enable people who sleep rough, or at risk of sleeping rough, to be rehoused in secure, long-term accommodation. The programme is the largest-ever investment in longer-term accommodation for rough sleepers, with 6,000 homes pledged by the end of this Parliament as part of the government's mission to end rough sleeping once and for all.
Through the scheme, the rough sleepers will also be supported by specialist staff to access the help they need, such as support for mental health or drug and alcohol issues, so they can move towards training and work, and finding a permanent home.
Salford City Mayor Paul Dennett, portfolio holder for housing, homelessness and infrastructure for the Greater Manchester Combined Authority, praised Great Places for their support.
This isn't just giving people a key to a new front door.

Giving people a secure place to live, somewhere to put down roots and all the support they need to overcome the challenges impacting their lives is unlocking a whole new, more positive future for them.

Rough sleeping and homelessness is too big a challenge for one organisation alone to tackle. We need this kind of partnership working, with each organisation contributing their resources, skill and expertise to make a difference and this demonstrates the strength of the partnerships we have built in Greater Manchester.
Commenting on Great Places' involvement in the programme Executive Director of Customer Services Guy Cresswell, said:
Social Purpose is at the heart of Great Places and we pride ourselves on playing more than our part in tackling the housing crisis and homelessness through a variety of initiatives.

We're delighted to be working with local partners in Greater Manchester to support this national initiative, which will provide some of the most vulnerable people in society with a place to live and help them to rebuild their lives as they transition away from life on the streets.