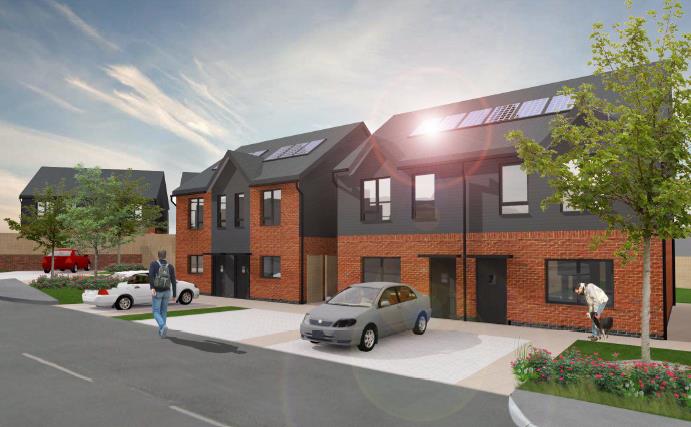 Great Places Housing Group has issued the final £70m retained portion of its existing £345M bond due in 2042.
Following a day of group and individual Investor presentations, the sale was priced at a spread of 120 bps and an all-in cost of 1.998 per cent. Great Places were supported by NatWest Markets, Savills and Devonshires.
Great Places has more than 24,000 homes across the North West and South Yorkshire following its merger with Equity Housing Association last year. The money raised will help fund the group's affordable development programme.
Commenting on the issue, Great Places' Executive Director of Finance, Phil Elvy, said:
I'm absolutely delighted with this outcome – we achieved an extremely competitive price, slightly inside our trading spread. The fact that the offer was seven times oversubscribed, with over 30 investors involved, demonstrates that we were able to tell a compelling story about Great Places financial strength in the midst of incredibly difficult operating conditions.

I'm pleased that we have not only continued to maintain excellent relationships with a range of investors since our initial issue in 2012, but have attracted some new investors too.

I'd like to thank everyone, internally and externally, involved in getting this deal over the line – a great example of teamwork in action.

This is great news for Great Places and means we can now focus on investing the new funding in playing our part in addressing the housing crisis by developing much-needed affordable homes and building vibrant, sustainable communities.
George Flynn from NatWest, said:
We're delighted to support Great Places with this highly successful retained sale. Through careful planning and clear investor messaging, the Great Places team captured investors' attention resulting in significant oversubscription and a negative new issue concession. The result is testament to the strength of the credit story, the agility and speed of execution and we are delighted to help support Great Places to realise its vision of Great Homes, Great Communities, Great People
Mike Roche, Manchester based Director at Savills Financial Consultants, said:
We are proud to have been able to support Great Places with this important exercise during such a challenging time for everyone. A great team effort delivered a fantastic result, with strong investor appetite and a preferential rate that strengthens Great Places' ability to continue the successful delivery of its corporate objectives.
Julian Barker, Partner at Devonshires who advised Great Places, commented
We're delighted to have worked with Great Places again on another highly successful bond issue. The excellent pricing for the issue shows that there remains strong investor appetite for investment in the RP sector as a whole and, in particular, financially robust and well run associations like Great Places.