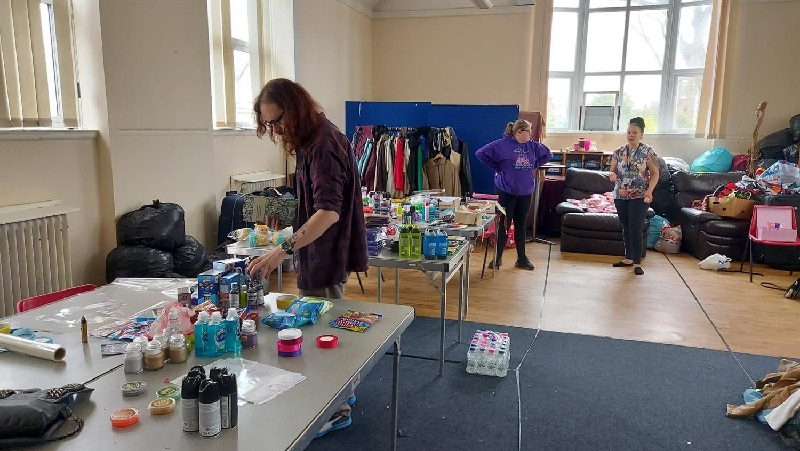 Blackpool based mental health support service, Stand Together and Recover (STAR), is receiving expert advice from legal specialists Bevan Brittan, thanks to social value support offered as part of its involvement with Great Places' Legal Services Procurement Framework.
Bevan Brittan responded to STAR's request for help in securing new premises as part of its plans to provide additional support services for Blackpool residents. The new centre will provide drop-in sessions, life skills training, health workshops and a Community Café. The aim of the new base is to help reduce social isolation and provide a space offering open access to mental health support.
Bevan Brittan generously doubled their time commitment to support this worthy service. As part of the agreement, the UK top-100 national law firm will provide newly-formed charity STAR with pro bono advice on establishing a growth strategy, business planning, site searches and lease terms over the coming months. The law firm has a dedicated Community Engagement programme, which last year donated £20,000 to its local office charities. The firm also encourages employees to undertake 100 hours of pro bono legal work for local charities and not-for-profit organisations, and supports the Change 100 Apprenticeship scheme to improve accessibility to legal careers.
STAR has continued to ensure their vital service continues despite the challenges posed by Covid-19. Peer mentors have been providing virtual one-to-one and group sessions, quizzes and fundraising activities. They have grown their social media following to over 2000 and are actively supporting almost 300 people through their private group and have distributed 250 'packages of Hope' during the recent pandemic.
Commenting on this welcome support, Emma Cash from STAR said, "The help that we're getting really means a lot to us because it alleviates a lot of the anxieties we had about moving forward. We can now focus as a group towards expansion and growth and be assured we are doing it in the correct manner. We're very grateful for the help and all feel more confident about the charity's direction."
Sarah Greenhalgh, Senior Associate at Bevan Brittan, added:
 We first heard about STAR through our work for Great Places and as soon as we did, were keen to find out how we could support them. As a newly-formed local charity providing vital aid to the local community during this challenging time, they have made a huge impact in a short space of time, which is why we offered to double our pro bono time commitment.

At Bevan Brittan, we play an active role in supporting the communities in which we and our clients work, and we are only too willing to support worthy causes like STAR with pro bono legal advice. We are looking forward to developing our plans with STAR over the coming weeks.
The OJEU compliant Legal Services Framework was procured to meet Great Places legal needs and that of other Housing Associations. All applicants to the framework were also expected to offer social value commitments as part of the rigorous tendering process.
If you are a Registered Provider registered with the Regulator of Social Housing (RSH) and would like more information about the Legal Services Framework contact procurement@greatplaces.org.uk.