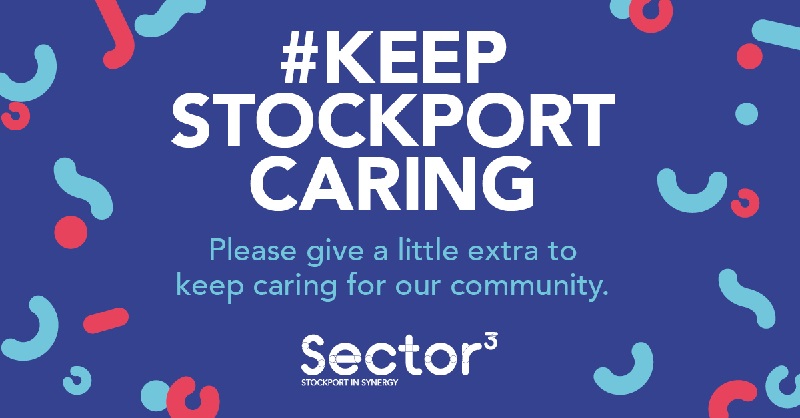 At Great Places, we're passionate about our communities and the people who live in them. Together with our partners, we work to create safe, vibrant and sustainable communities that people are proud to call home.
That's why Equity Foundation, on behalf of Great Places, has donated £10,000 to #KeepStockportCaring – a campaign set up by Sector3 to fund voluntary, charity and social enterprise (VCSE) organisations working on the frontline during and after the COVID-19 outbreak.
The Foundation works to support community and social enterprises to achieve their ambition and is funded through a percentage of our surplus.
The stresses and strains of the COVID-19 crisis are affecting us all in many different ways and for Stockport's voluntary groups, increased demand and decreased resources mean they now need some extra help to ensure they can continue their vital work.
We must protect these services and the communities in which they work, and as more and more people's lives are affected by the Coronavirus crisis, their support is needed more than ever.
Jo Hannan, Great Places' Social Impact Manager who manages the Foundation, commented:
We are delighted to support this campaign. The work of the VCSE sector in Stockport is crucial to the community, particularly at this challenging time.
So far the #KeepStockportCaring campaign has raised over £27,000 and all money raised will be invested back into the sector to build their resilience and help them recover.