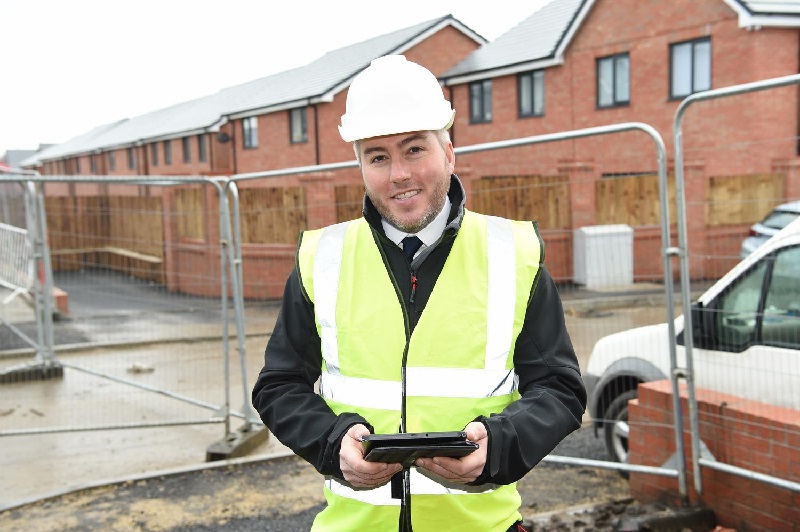 Forge New Homes, the recently formed partnership between five Sheffield housing providers including Great Places, has exchanged contracts on its first site a 98-home development in Pilsley, North East Derbyshire.
Forge New Homes has submitted plans for the new homes on the seven-acre site, close to Clay Cross and Chesterfield.
This will be a mixture of bungalows, two, three and four bedroom homes for sale and two and three bedroom homes for shared ownership and affordable rent.
Forge New Homes is backed by five leading housing associations – Great Places Housing Group, Yorkshire Housing, Together Housing, South Yorkshire Housing Association and the Guinness Partnership. These housing associations own and manage 150,000 homes across the country.
Andy Beattie, Project Director at Forge New Homes (pictured) said: "We are excited to have exchanged contracts and submitted our first scheme into planning with North East Derbyshire District Council. This mix-tenure development will provide 98 high-quality much needed new homes in the area".
"Completing this under the current circumstances has proved a challenge, and I would like to thank the partners and design team for their continued support and hard work that has made this possible".
Steve Close, Chief Executive of Together Housing and Chair of Forge New Homes, added: "We are delighted to announce the exchange on the Pilsley site, which is the first key step in our work in to help address the region's housing needs and we are looking forward to getting on with construction and really making a difference."
Forge New Homes is also keen to work in partnership with other public and private sector organisations to participate in project delivery.
Mr Close said: "We would welcome contact and discussions with any public or private sector organisation that can help us to access sites or otherwise help us with the delivery of new homes."
Subject to planning, work is due to start on the new site in Autumn 2020.
The Pilsley site is a key milestone for the joint venture that is aiming to address the shortfall in housing in the Sheffield City Region.
The new entrant to the Sheffield City Region (SCR) housing market is looking to work collaboratively with the Sheffield City Region Combined Authority and the nine local authorities in the region to deliver homes across all nine districts to meet the needs of the local communities.
The partnership is looking to acquire additional sites across the SCR for new housing development on a mixed tenure, commercial basis, including:
South Yorkshire – Sheffield, Rotherham, Doncaster and Barnsley;
Derbyshire – Chesterfield, North East Derbyshire, Bolsover and Derbyshire Dales;
Nottinghamshire – Bassetlaw.
For further information on Forge New Homes, visit www.forgenewhomes.co.uk