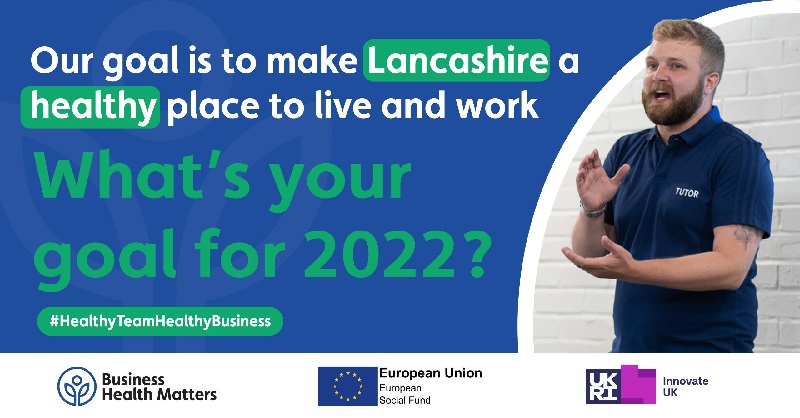 This September, Active Lancashire will be launching its new programme aimed at improving employee health and wellbeing to create a happier and more resilient local workforce. With the support of local partners such as Great Places, the 'Business Health Matters' initiative will deliver two core projects at a number of organisations in the Lancashire region.
The 'Workplace Health Screening' project forms one part of the programme and will see 15,000 physical and mental health screenings delivered to local employees over the next three years. These assessments will primarily be focused on those over 50 years old and following the screenings, businesses will be offered interventions and advice targeted at supporting the specific needs of their employees.
The second project, 'Workplace Health Champions' will look to give employees training to become qualified workplace health and wellbeing ambassadors. Funded by the European Social Fund, up to 5,000 employees will receive a qualification in Workplace Health Champion Training as well as basic English, Mathematics, and IT training to enable them to provide support and guidance to their colleagues.
Improving colleague health and wellbeing is a vital aspect to increasing productivity in the workplace and building a stronger, happier workforce. It is for this reason that Great Places is delighted to be a partner of the Business Health Matters programme, supporting the delivery and implementation of these two innovative projects to local organisations.
This fantastic programme is open to business in the Lancashire area and we're encouraging those who want to be involved with the initiative to register their interest with Business Health Matters.
For more information, visit www.businesshealthmatters.org.uk or contact our Community Investment Team (Community.Investment@greatplaces.org.uk)