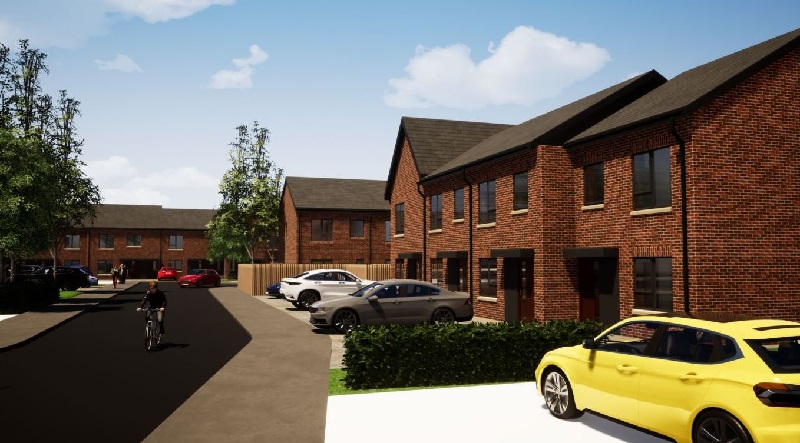 Great Places is continuing to transform the streetscape of Blackburn's Mill Hill area by investing an additional £6million in another housing development.
The social landlord will build 42 new homes, all for affordable rent, on a brownfield site on the junction of New Wellington Street and Queens Terrace.
This new scheme will add to Great Places' existing 900-home stock in the town and the new homes it is building nearby at sites including Shorrock Lane and Bowen Street – a total investment of more than £32 million in Blackburn.
The new scheme will feature eight one-bed homes, 22 two-bed homes and 12 three-bed homes on the former industrial site, providing much-needed affordable housing and making Great Places a lead developer in the neighbourhood.
Helen Spencer, Director of Development, said:
We're committed to playing our part in tackling the housing crisis. Our New Wellington Street development will provide affordable homes and transform the local streetscape, removing another derelict site.

Our plans will look to transform what had become a well-known eyesore over the years into an area with some fantastic new homes, which will provide a significant boost to the local area.

The site has its challenges with two high retaining walls, which presented an issue. However, we've been able to overcome the challenges the site posed and have been able to incorporate the walls and ensure an attractive street layout and the most efficient use of the land.

Great Places has a very ambitious development programme across Lancashire over the coming years and we look forward to see these homes built.
The development is due to be completed in early 2022.