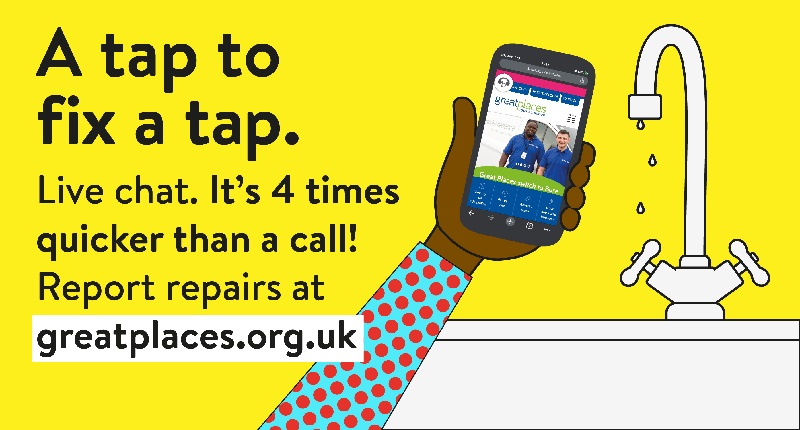 Reporting a repair?
Whether it's a blocked toilet or drains, a stuck door or broken handle, don't wait around on the phone to report it our Live Chat is 4 times quicker. It's quicker than sending an email. It's much quicker than phoning us. It's available on a mobile phone, tablet and laptop from 8am – 6pm Monday to Friday.
Not sure how to get started? Simply visit greatplaces.org.uk. Locate the chat window. Look to the bottom right of our website, there's a box ready for you to click. And you're ready to get going. On your smartphone it will be a blue box at the top of the website. Tap on the box and start your chat.
You can also contact us through our customer portal. Simply visit MyPlace.