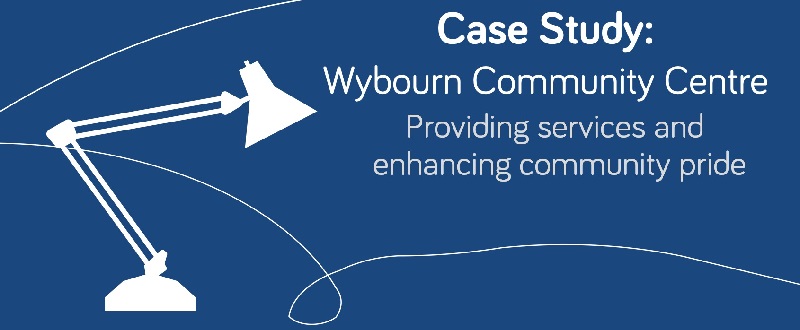 Maximising customer benefits from start to finish
A central tenet to the new Wybourn Community Centre is that the local community have a sense of ownership in it, that the Centre will not just provide much needed services but that it will be a fulcrum for enhanced community pride and a belief that the local community can shape their area.  To this extent the Centre, when built, will have a board that comprises residents alongside representatives from local stakeholder organisations.
Whilst being built it has been key to initiate this community buy-in and generate excitement of its future possibilities. This is being done by utilising every opportunity within the development stage to enhance the link between the Centre and the local community.
A strong link has been forged with Tanbry Construction, the developers of the Centre. It has been agreed that any work roles will first be advertised to, and if appropriate filled by, Great Places customers. Utilising the Community Investment team's employability arm this has resulted in one Great Places Wybourn resident, Adam Stephenson of Maltravers Terrace, being appointed to a labouring role whilst another resident of bordering Manor was appointed to the telehandler role.
"Working at the Tanbry site was a good opportunity for me as I was struggling to find any regular work. It's just round the corner from me and I'm now thinking about doing a dumper truck course in the future." – Adam
Further training and work experience opportunities have been developed via the Yorkshire Community Partnership manager's brokering of a relationship with Sheffield's flagship construction skills programme, The Building Block. As a result the community centre site will be hosting a two-week work experience placement every month, with the individual to be from the local area. The first placement took place on Monday 24 May with the participant from the same postcode as the site.
More extensive community benefitting work is being carried out by Tanbry, with the arrangement for them to cut down severely overgrown 'orchard' area which will be re-purposed as a community area.
A further community linking piece of work is the creation of a mosaic art piece that will adorn the Community Centre. A brief for this piece of work was circulated across Sheffield's artist networks with an emphasis that the piece of work created will 'both reflect and involve the Wybourn Community'.  The intention being that the local community's input and influence can be witnessed on the Centre's physical being right from the start. An artist has now been appointed by a panel that included Wybourn residents, and consultation work with the local community on the design will take place over the summer months before they assist in its creation.
Upcoming months will continue to bring more examples of community linkage. An initial site visit for the existing Corner House Steering Group has taken place with more planned, including with the local primary schools, to be scheduled as Covid restrictions ease. Further, a call for applications to be part of the new Centre board will shortly be circulated. Those who are successful will participate in a capacity building training programme to equip them with the skills to carry out this role effectively.
The development of the new Community Centre on Wybourn represents a key moment for Wybourn's growth. That it is already involving, exciting and providing a service to local residents before its doors have even opened can only be a good thing for its future success.