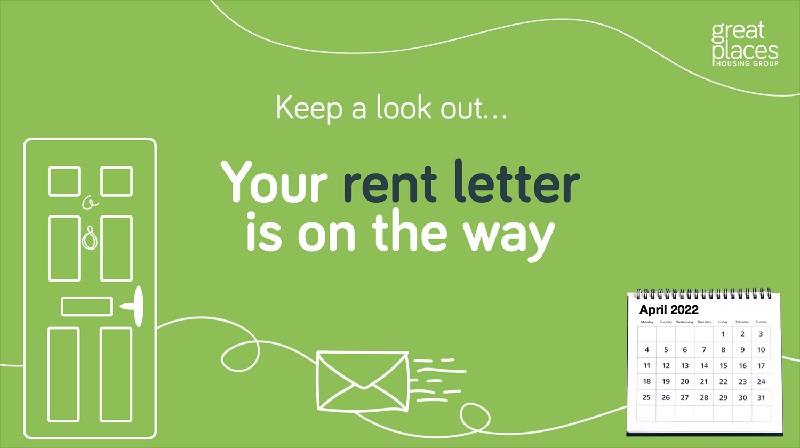 Look out for your rent letter over the next few days.
Most rents will go up by 4.1% from 1 April 2022. The new rents are set based on what the government says we can charge each year.
Your notification letter tells you exactly what you'll pay as well as any increase in service charge if you pay one from 1 April 2022.
If you're concerned about the rent increase and would like advice on claiming benefits or managing your money check out the money advice section or contact your Neighbourhood Services Manager. You may be entitled to welfare benefits and other support available through our work with local foodbanks, community partners, and National Energy Action.
Did you know direct debit is the hassle-free way to pay your rent. You can make payments automatically so you never forget. Once set up, it runs by itself. We'll give you advance notice of any changes to your payments. Speak to us at greatplaces.org.uk via Chatabot.
A list of Frequently Asked Questions will help you understand how we've set our rents.