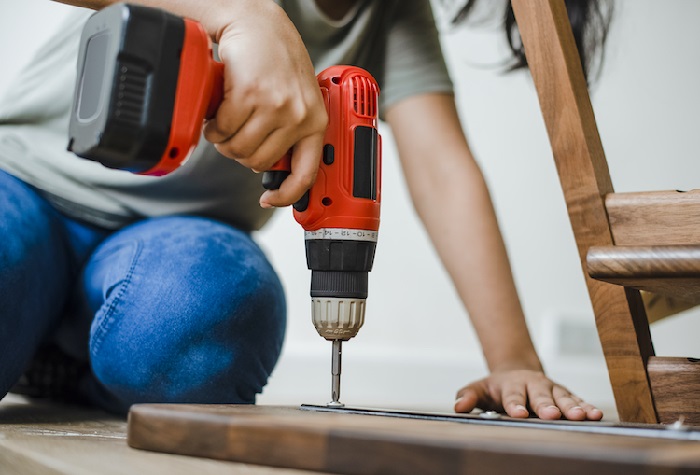 At our Independence and Wellbeing schemes, not only do we look to provide customers with a place to live, but we are also committed to helping them develop key life skills and achieve their goals of living independently.
For many of these customers, moving on into their own property can be a daunting and overwhelming experience, which is why we launched our latest initiative to give customers the support they need to turn a house into a home.
A collaborative project between Community Investment, Repairs and Independence and Wellbeing teams, the initiative aims to help customers develop practical DIY skills they need before moving on. Through sessions run by our Repairs team, customers will learn how to identify and stop leaks, prevent damp and condensation, and put flat-pack furniture together. Each session will also look at home heating advice and decorating tips, as well as any other questions customers may have about looking after their property.
We are keen for the project to be as interactive as possible so that not only are customers given the knowledge on completing various household tasks, but they will also gain practical experience. All sessions will be run in a void property so that customers can work alongside one of our Repairs team members and understand how they can implement this knowledge in their future homes.
This project has given us the chance to further extend our support offer to customers to ensure they continue to thrive outside of the schemes we run. So far, feedback from those involved has been positive with Lisa Uzudimma, scheme manager at Bluebell Court saying,
This is a great offer from our Repairs team in preparing our customers to move on independently and enhances the support we deliver regularly with the preparation of moving on.
For more information on this project, please get in touch with the Community Investment Team by emailing Community.Investment@greatplaces.org.uk.