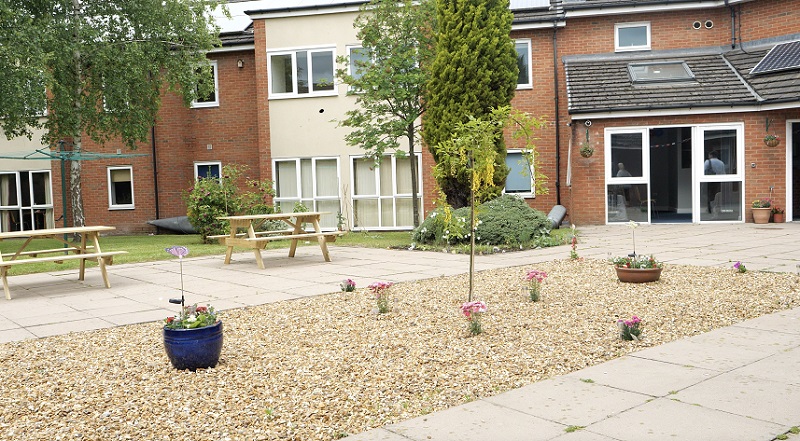 Customers at our Meadow Lodge supported living scheme now have a great outdoor communal space to relax thanks to a recent revamp supported by Jubilee funding from our Community Investment Team.
Our specialist homeless supported housing project of 20 self-contained flats in Trafford recently received support from our Community Investment Fund for a much needed makeover of its communal garden space.
The project, involving colleagues and customers at the scheme, has seen them plant a small selection of herbs, fruits and vegetables and flowers as well as replenishing the hanging baskets to add a splash of colour to the communal outside space. In addition, the team purchased picnic tables and sports equipment for customers to make full use of the outdoor space as we move into summer.
The team also invited partners from Trafford Council to see the improvements for themselves and speak to colleagues and customers at an end of project party to mark the completion.
Commenting on the project Suzi Beaumont, Housing and Wellbeing Manager at Meadow Lodge, said:
The past few months have been a challenge for both colleagues and customers as we looked to find our way through the pandemic.

As we start to come out of the other side, we felt that the garden project would be a great way of pressing the reset button to boost customer morale and build a sense of community within the project.

I'm really proud of what my team and the customers have achieved and know that this will make a real difference to everyone at Meadow Lodge.