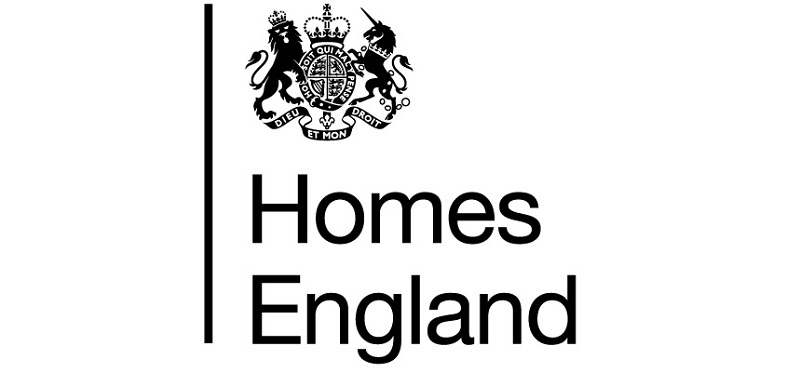 Great Places Housing Group has been successful in its bid to become a new Homes England strategic partner. The £240.8m of funding will enable Great Places to develop 4,920 grant-funded homes across the North by 2028.
This announcement builds on Great Places' excellent delivery success which has seen a high volume of new homes built by the organisation over the past few years, including through the first wave of Homes England strategic partnerships, which began in 2018.
Great Places' ambitious proposals will see the delivery of social rent, affordable rent shared ownership, rent to buy and specialist housing across their priority communities.
The proposals drew out Great Places' expertise in delivering high quality, sustainable neighbourhoods and reflected their extensive work on low carbon and involvement in the Modern Methods of Construction (MMC) agenda.
The new strategic partnership fits with the organisation's growth ambitions and provides real certainty of funding to enable future delivery of new homes at scale. Alongside the strategic partnership with Homes England, Great Places will also continue to deliver its new homes with a wide range of partners.
Matthew Harrison, Chief Executive of Great Places, said:
We are delighted at today's announcement of our new strategic partnership with Homes England. Our work with Homes England to date has been a great success and we're proud to be able to continue working with the agency, delivering much-needed affordable homes over the next 7 years at a scale in line with our ambitious development plans.

"The last year has seen our organisation grow immensely following our merger with Equity Housing Group and the new strategic partnership will help us to continue our growth of new affordable homes across the North-West and Yorkshire.
Under the government's Affordable Homes Programme 2021-26,  Homes England will fund nearly 90,000 new affordable homes across the country through 31 new strategic partnerships. These strategic partners include a broader range of organisations than ever before. Nearly £5.2bn of the £7.4bn funding in the Affordable Homes Programme 2021-26 that Homes England is responsible for will be delivered via these partnerships. This is part of the largest single investment in affordable housing in a decade, as announced by the Ministry of Housing, Communities and Local Government.
CEO of Homes England Peter Denton said:
These strategic partnerships give our new partners the funding, flexibility, and confidence they need to build much needed affordable homes across the country, it also establishes a large network of organisations looking to share their skills and capabilities to expand the affordable housing sector and transform communities.

"By forming Strategic Partnerships with a wide range of public and private organisations, we are creating the conditions needed for institutional investment to catalyse affordable housing supply and in future give local authorities more of the tools they need to plan and act strategically, shaping their communities and building new homes.
Related stories