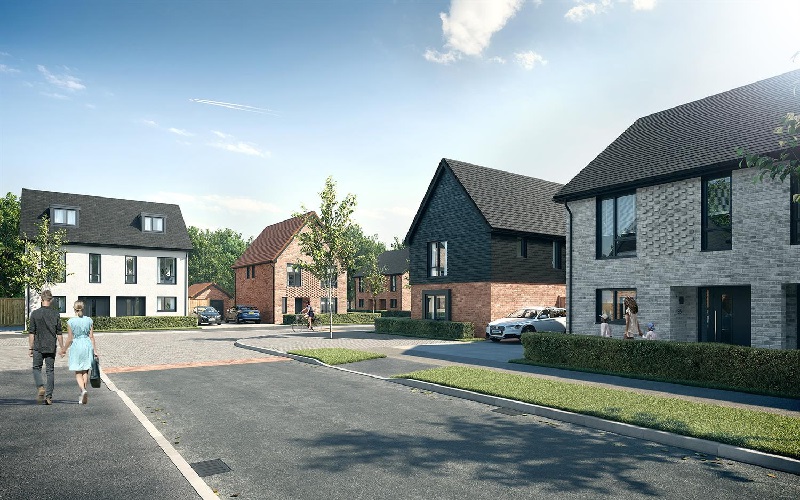 Forge New Homes, a joint venture of which Great Places is a member, has launched its much anticipated inaugural site at Pilsley, near Chesterfield.
Situated next to the local cricket club and surrounded by beautiful green fields, The Hedgerows is a mix of two, three and four bedroom high quality homes, built for today's families.
Prices for two beds start at £165k going up to £285k for four-bed detached properties.
The seven-acre site, which includes townhouses and bungalows, is the first for Forge New Homes whose ethos is to bring a refreshing approach to those wanting to buy a newbuild home.
Andy Beattie, Project Director, said: "Our aim is to build homes not just houses. We want each of our buyers to know that when they buy a Forge New Home, they can be reassured that they are buying a well designed and built home that delivers quality as standard.
"Not only that, but we want to make the process of buying that home as pain-free as possible. We have therefore invested in training and new technologies to ensure our buyers feel supported and kept up-to-date throughout the journey to their dream home and beyond."
Steve Close, chair of Forge New Homes, added: "We're delighted to be able to bring our first development to market. The Hedgerows will bring a fantastic addition to the local community, creating a highly desirable place to live for all types of families and we're expecting demand to be high."
Forge New Homes is registered with the NHBC (National Housebuilder Council) and the Consumer Code for Home Builders.
If you want to find out more about the site, visit www.forgenewhomes.co.uk or contact the sales partner, Crucible Homes, on 01709 794203.