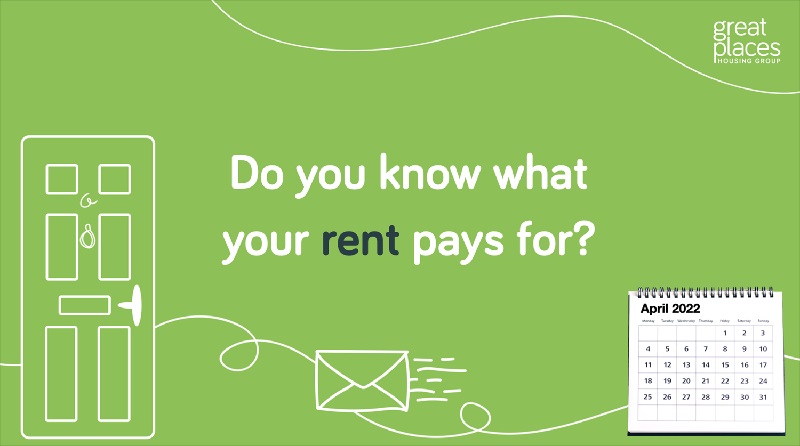 Rents are changing from April 2022 and for most of our customers will go up by 4.1%. The government sets the amount we can charge based on the Consumer Price Index.
Here are 5 things you may not know about what your rent pays for:
With your rent money we're able to deliver on our commitment to carry out improvements and invest in improvements to your home; provide aids and adaptations to help you live independently; and improve the energy efficiency of homes to reduce fuel bills, and continue our work towards zero carbon targets.
This year (22/23) we plan to spend over £30m on repairs and investment, £250,000 on aids and adaptations to help households with support needs to live independently.
This year we'll be investing more in the Hardship Fund and employment and skills training.
If you're concerned about the rent increase and would like advice on claiming benefits or managing your money check out the money advice section at greatplaces.org.uk or contact your Neighbourhood Services Manager. You may be entitled to welfare benefits and other support available through our work with local foodbanks, community partners, and National Energy Action.
Check our Customer Annual Report 2021 to see how your money was spent last year.
You can get answers to questions in our Frequently Asked Questions.
View your rent statement and pay your rent in MyPlace.
If you're a former Equity customer we're working hard to provide you with an online customer portal over the next few months.