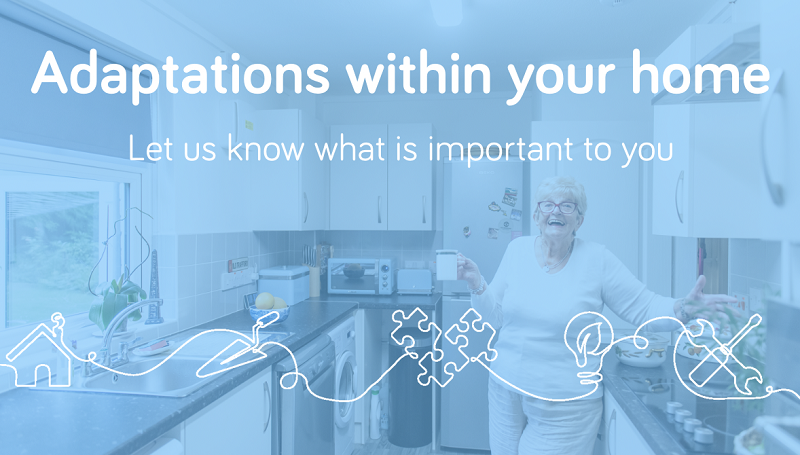 As a landlord it's important to us that all our customers and their family members are able to live safely and independently within their homes.
To help us do this, we have a policy that sets out how we will meet the needs of our customers who need assistance via an adaptation.
An adaptation is an addition or alteration in or around your home to allow you to live more independently, or to receive care in your home in a safe and secure environment for you and your carers. Adaptations can help if you are finding it difficult to get in and out of your home, move around the rooms, or if you have difficulty using existing facilities such as the kitchen, bath or toilet.
We will soon be rewriting our Adaptations Policy and we would like to understand what would be important to you should you need an adaptation to your home. It doesn't matter whether you have or haven't had any adaptations to your home previously, you can still tell us what is important to you.
We've put together a short online survey for you to share your thoughts and opinions, which won't take up too much time and will be valuable information to help us shape the new policy.
To complete the survey, please click here.